Customers Opinions and Reviews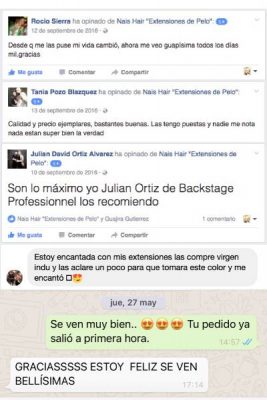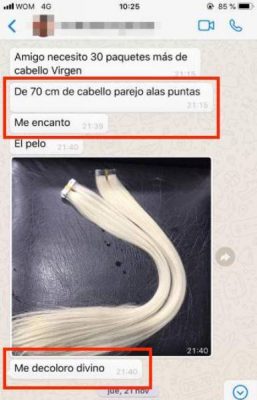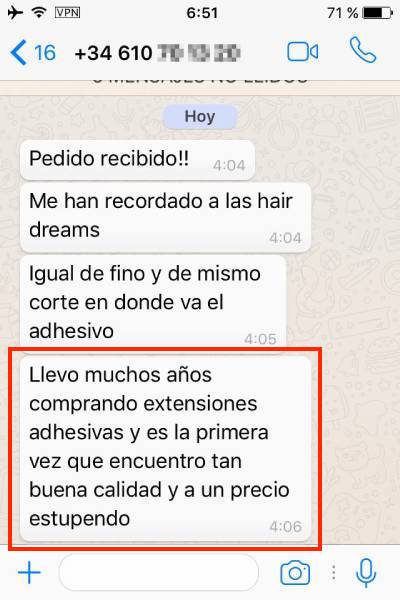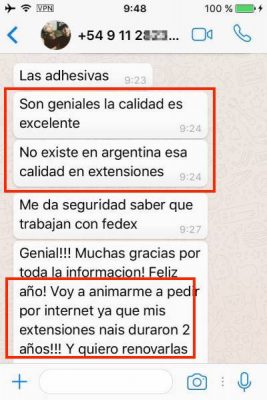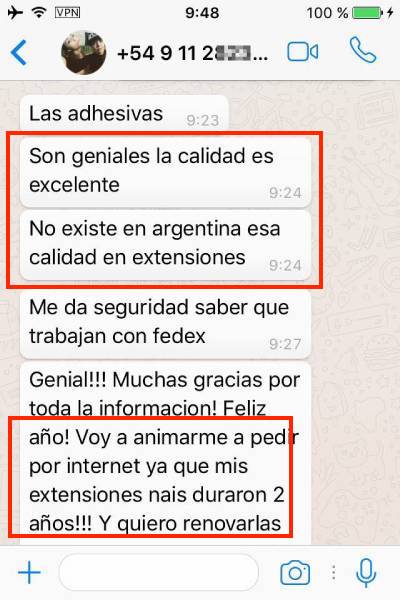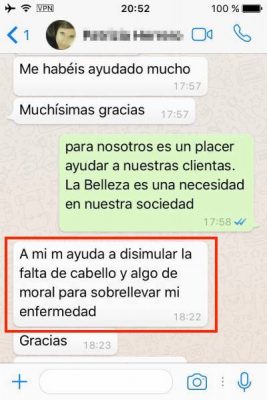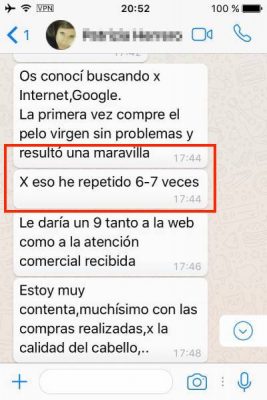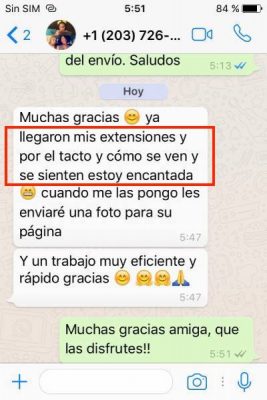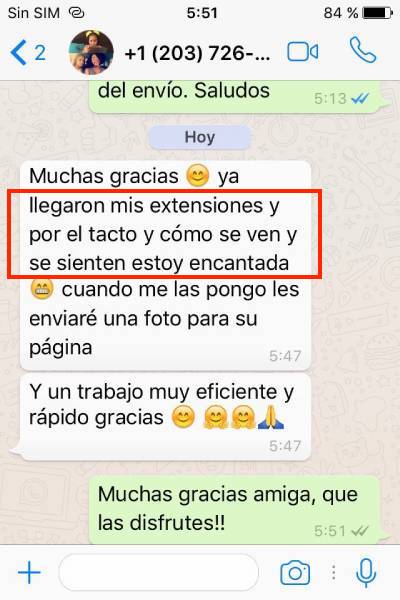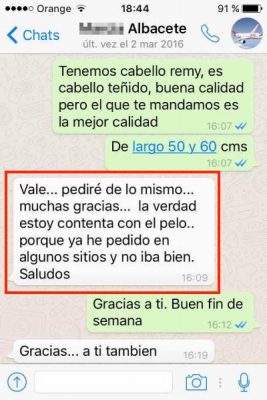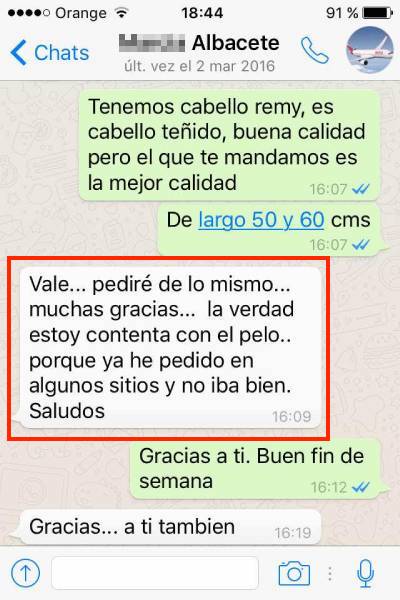 I am the happiest woman on earth! they arrived super fast and they look beauuuuutiful!!!!

-Mari Carmen

Mi review will be brief. This are just the best tape hair extensions I have ever seen, outstanding healthy hair, perfect system.
Also the service was super kind, they explained all in details to me, how many in a pack, how they are shipped, how to apply it etc.
So, my dear friends, when you come by my area you are welcome to enjoy the best meal we have ready for you.
—Noelia Hermoso
Simple Awesome. I first had weft hair extensions and it was wonderful, and now I got the tape in hair and are also incredible. Giving them the proper care it will not tangle, it will not shade hair. I definetly recommend to everyone.
—Tamara Dasilva Pereira
HELLO I AM SUPER HAPPY WITH THIS EXTENSIONS THEY LAST SOOOO MUCH NOT TANGLE YOU CAN COMB IT AND COLOR IT AS YOU LIKE ARE THE BEST I HAVE EVER TRIED.
—amanda abenza lopez
I guarantee you when I received my order the hair really look great.
Tangle free, soft, shiny. Fine keratine.
Quality price ratio is great.
I hope they give me such good results as they look.
I was not able to put it on yet, but I am already thinkiing about making a new order (another aditional 50 strands) to be able to wear an "naishair superlook"
—yolanda hernandez
I have used prebonded hair extensions in three other ocasions and I really wanted to have it back again.
I got another ones from another brand for my friend.
There were ok, but when I made the order from naishair, I touched the hair and I was in shock.
Now this is finally high quality hair as the one I got from my hair salon previously. Soft, tangle free, sooo natural.
I cannot wait to put it on!
—Andrea Vega Peral
It does not tangle, hair looks strong and healthy, very well sew, and they lasted me for more than 1 year.
The best I have ever tried.
—paula lliso castell
I am also a loyal customer from this brand, and honestly I amd very satisfied with how soft this hair is, for this price. I had very bad past experiences with other brands and honestly I will never leave NaisHair now, I do not want to experience any other since I am super happy with these ones.
—Monica Martinez
I am a profesional installing hair extensions for more than 10 years now. And yesterday, due to lack of the color I needed I tried this brand but I was scared since I had no options, my customer needed for Saturday and it was Friday and was closing. IT WAS THE BEST IT COULD HAPPEN TO ME, I HAVE PURCHASED THIS BRAND AND WHAT A COLOR, IT IS JUST BEAUTIFUL, MY CUSTOMER AND I ARE BOTH JUST IN SHOCK!!! SO LIGHT AND HEALTHY HAIR!!! FROM TODAY ON I WILL NEVER CHANGE BRAND, I WILL BUY FROM YOU FOREVER.
—Carmen Bazán
I got these extensions and I am super happy, this product is top quality, and the shipping was super fast too.
I will keep buying from them that is for sure.
—Lourdes F. Aran